Chiropractic Testimonials
---
---
---
---
---
"When I first went to Dr. Kim, I was having low back pain from three degenerated discs. The only time I did not hurt was when I was laying down. I had gone to orthopedic Drs, two physical therapists, was put on 4 different medications, had a cortisone shot, 3 lumbar epidural steroid injections and used a back brace. I was so scared but Dr. Kim made me feel at ease. She really listened to what I had to say and still talks and explains what my body is doing at each visit. Now I can do almost everything, clean my house, work in the yard, at one point I had trouble dressing myself. I can sit and stand for long periods of time now and kneel (at church). I could not do that last year. When you're hurting all day, it's hard to be happy, you put on a fake smile - I got back some of my energy, more relaxed, getting back to being me. If asked to recommend the Doctor, Go! Don't wait forever like I did. It's your body- feel better. Dr Kim can do that for you. I know they did it for me."
- Elizabeth Fetkin
---
"I have never felt better in my life."
- Susan Burke
---
"I came in for back pain and you gave me a new life."
- Greg P.
---
"I came in for good posture, and I got that and so much more. Thank you for everything."
- Lisle Ann Jackson
---
"I am so grateful to have found Dr. Kim at Better Life Chiropractic!"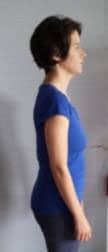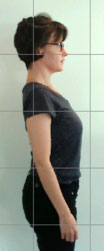 After 5 Months of Chiropractic Care
"For three years I was suffering with lower back pain, and it was devastating. I had been very active all my life. As a former gymnast and yoga teacher I was baffled as to why my years of training in body alignment had not served to keep my body healthy? I went to numerous practitioners, including two chiropractors and two osteopaths, but they couldn't help me. My former activity of walking and practicing yoga everyday completely stopped, because it caused me too much pain. Even basic housework was difficult.
It wasn't until I found ABC and Dr. Kim seven months ago that I experienced freedom from pain for any length of time. I am now walking again up to two miles a day, and doing Pilates twice a week. I feel like I am getting my life back!
Dr. Kim is wonderful caring person. Dr. Kim also has amazing intuition and I feel taken care of not only physically, but emotionally as well. I feel so blessed and grateful to have found Better Life Chiropractic!"
Monday
9:30am - 12:30pm
3:00pm - 6:00pm

---
Tuesday
9:30am - 12:30pm
---
Wednesday
9:30am - 12:30pm
3:00pm - 6:00pm
---
Thursday
9:30am - 12:30pm
---
Friday
Closed
---
Saturday
Closed
---
Sunday
Closed